Thank you to everyone who took the time to place a comment on one of our heatmaps or to comment on our proposals for temporary interventions at schools.
We have collated and analysed all your feedback and suggestions and have developed a package of temporary interventions which will be rolled out in 2021. We will provide further updates via these news pages as these projects are developed and implemented.
In the meantime:
Work to pedestrianise Foregate Square, Kilmarnock is now complete, and has been complemented by a scheme funded by the Kilmarnock Town Centre Partnership to refurbish the planters and seating in this area. The photographs show the formal zone entry signs, the expanded taxi parking bay and the dedicated parking places for blue badge holders.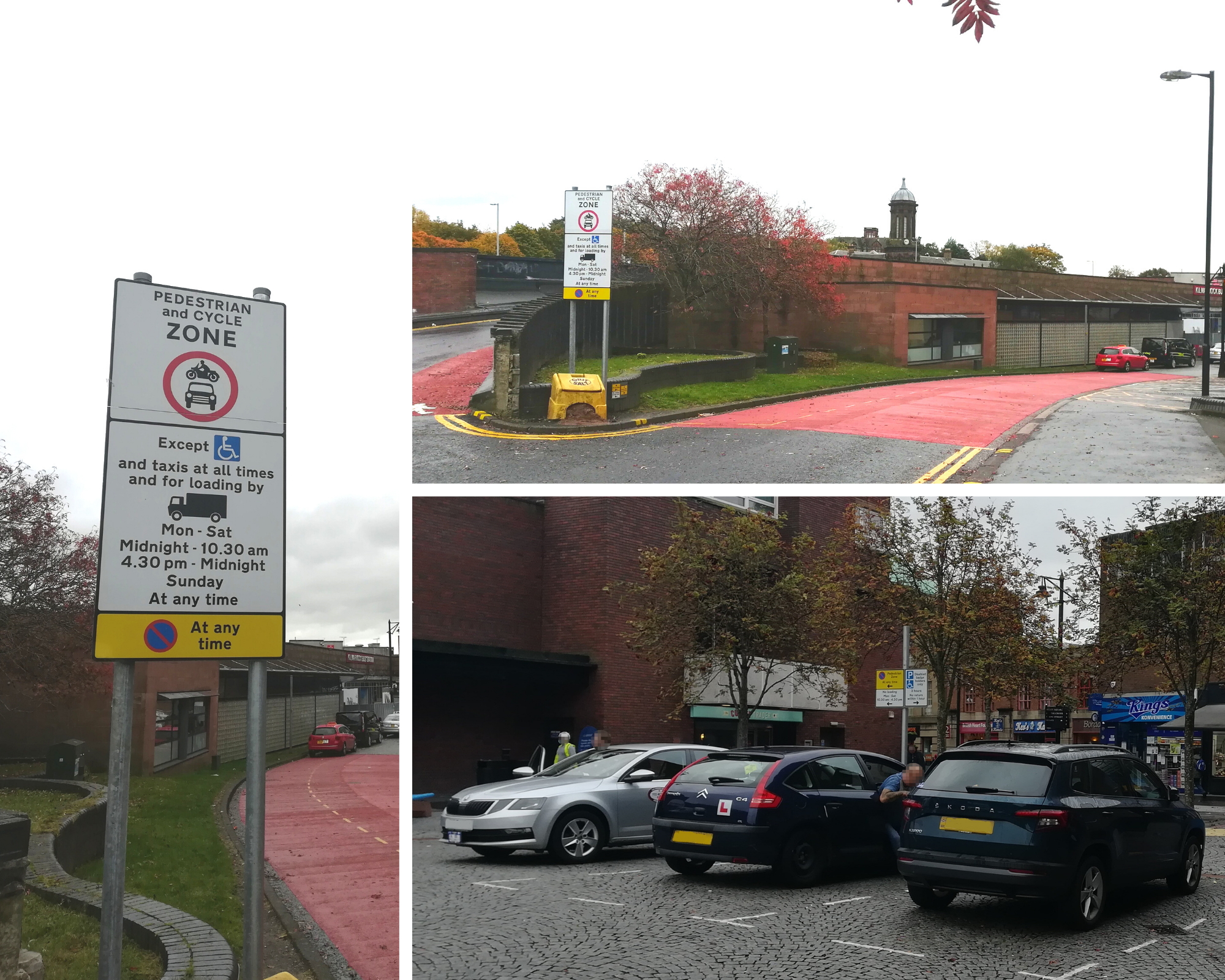 We've also installed "physical distancing" banners at all school and ECC entrances across East Ayrshire and will be providing some more at locations where there are decant pick up/drop offs.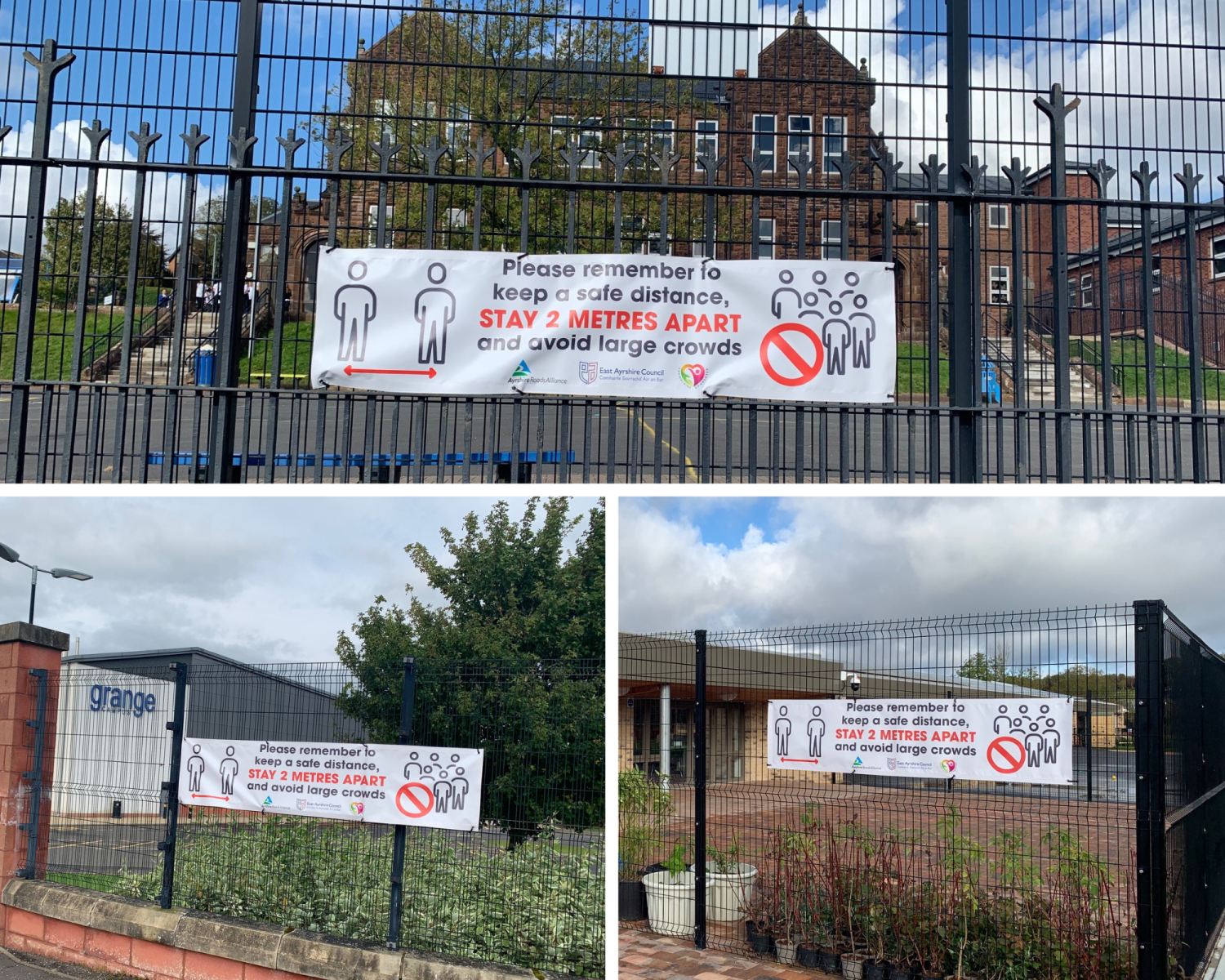 Please stay safe this Christmas – we will be back in the New Year with more updates.
The EAC Spaces for People Project Team